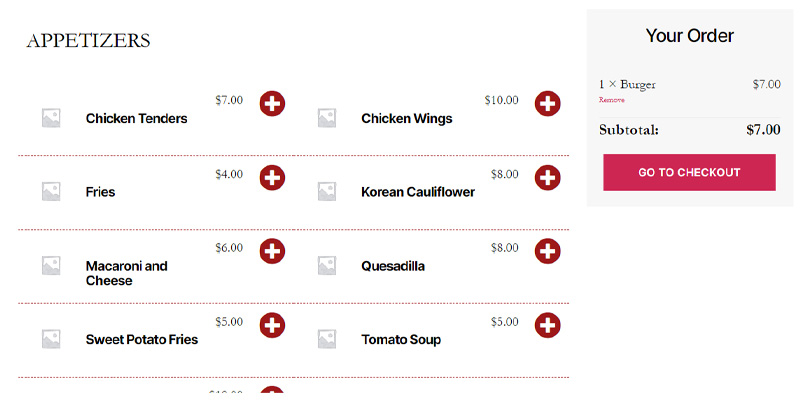 In the last 2 months since the quarantine started, we've had oodles of clients ask for online ordering for their restaurants. It's not something that we typically offered but it's something we wanted to do for them because they need some sort of lifeline in these strange times.
If the internet didn't exist, shops would struggle to take orders and accommodate people with orders. Luckily, the internet does exist and most people are able to access it. Being able to order your favorite food from your favorite restaurant online while also supporting local – nothing beats that.
It's amazing, and many people are utilizing this opportunity to make good money as well as enjoy incredible food from the comfort of their homes.
You have probably come across, heard, or read about some of the best online food ordering platforms in the online market. These platforms offer restaurants a means to fulfill food orders for customers without them needing to come sit-in. The existing platforms are great and help generate more revenue and keep profits growing. The explosive growth of online food ordering services has pushed many entrepreneurs to take notice and invest in such platforms.
You may have come across many food ordering systems online, but WooCommerce is a formidable option should you want to go that route for your business. It's not just an e-commerce store system – it can power any type of online commerce. Including a restaurant that wants to offer takeout.
WooCommerce is free and for everyone
Woocommerce is an incredible e-commerce plugin designed to help small or large online merchants. It's a great piece of software for individuals who fancy the idea of using WordPress to provide trustworthy content using the right plugins. Creating a food pickup website should not be taxing if you opt for WooCommerce.
It's a great business platform for restaurants that want a reliable and cheap online food ordering system. This app presents you with an opportunity to take full control over your food ordering system. Significantly, you will not have to pay hefty commissions to online ordering services.
That's right, some services charge up to 30%!
WooCommerce is free! Though, our setup isn't exactly free. There are fees to it that we'll explain below.
Everything customers need for can be found in one place, and they will enjoy impeccable hospitality in the comfort of their homes. Food menus and available food are easy to choose and order. Using a WooCommerce pickup system, customers can keep track of the duration it will take the restaurant to deliver the ordered food.
You control it, own it, and it's cheap / free
Never heard of WooCommerce? WooCommerce is an incredible system that helps you build an e-commerce store using WordPress with plugins. This system offers you, as a restaurant owner, a great way to establish your online food ordering system.
WooCommerce is head and shoulders above other online food delivery platforms because it's easy and convenient to use. This plugin takes WordPress and converts it into a full-function e-commerce store to use stress-free. It promises excellent user-experience as it is mobile friendly and looks smooth on your desktop.
WooCommerce is better and more convenient than other competitors food delivery systems like Grubhub, Caviar, and DoorDash because:
It works well on all devices, even your smartphone.
It is a secure store that you will have fun using.
It is flexible, and you don't need any technical skills to add all kinds of functionality to your store.
You don't need to be an expert to use WooCommerce. It's a regular person's app, and you can use it stress-free.
You own it as it is built with WordPress technologies, and you are the owner of the site.
It's perfect for online food ordering
WooCommerce is amazing. Almost all of our e-commerce client website use it.
You can use this plugin on your WordPress website if you are a restaurant owner, and you want an incredible online pickup ordering system. This system will never let you down, and you will be an edge above your competitors in the industry.
It is not that daunting to create and use a WooCommerce food delivery website. What you need is a WordPress WooCommerce site with an excellent product table and delivery slots plugins. You will create a user-friendly and convenient food ordering system for your vast online clientele base.
Here are the plugins we use:
This is the base store plugin that powers the rest
We've tried many online food ordering plugins and this one has so far been the best. It's not perfect but has many features that work out of the box. It has things like a list of products that look like a menu, popup dialogs, support for variations and extra options, pickup, and delivery.
This plugin lets you set the times that someone can order pickup or delivery. You can set multiple different time durations during a day.
This one isn't required but makes things a lot easier. This is for if you want people to charge for extra sauces or other toppings.
Also not required. Make it easy for customers to reorder by just clicking a button.
Final Touches
Once you have everything installed, it's time for you to play around. The food online plugin has many many options and each change it slightly so it's best that you test everything out on your own. It's pretty simple to use, so as long as you keep track of what you change, it's an easy process to get it how you want.
Don't forget to set up your ordering hours in the Order Hours plugin. It would be a shame if someone ordered pickup while you're closed!